Valuable goods
Not all goods are the same, a shipment of potatoes is not the same as a shipments of new iPhones. Don't get us wrong, we love our delicious spuds, but those iPhones tend to be more popular with criminals. If it concerns valuable goods, Kimro Transport B.V. is the leading logistics partner for Europe. We handle all types of valuable goods with the utmost care, from loading to unloading. Apart from safe transport, the speed of transportation without wasting time is imperative. It's good to know Kimro Transport B.V. employs a double drivers method which makes it possible to deliver within 48 hours across Europe by truck, and even within 24 hours using our delivery vans.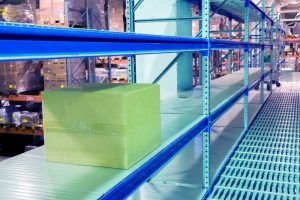 Keep criminals at bay
Not all products that we transport throughout Europe are as attractive for thieves. Even goods that are valuable for both the supplier and the buyer aren't always interesting for criminals. When it concerns valuable goods we mean products that have a higher risk of theft, this often concerns high end electronics and other goods that are popular with thieves because off their value or popularity. In valuable goods transport these products are transported using the industry standard in security throughout Europe. This way the criminals don't stand a chance of stealing these valuable goods.
Speed plays an important factor in the safe transportation of valuable goods. If a vehicle does not have to stop, the chances of theft are also greatly diminished. That's why we recommend using double drivers if valuable goods have to be shipped across larger distances, allowing the vehicles to remain on the road as much as possible, and thus minimizing the potential dangers.
Safe transport of valuable goods
Of course we always take great care of all the goods our clients have us transport, however some valuable goods require some additional attention and care. Not only for the transportation, but also for issues like insurance and delivery guarantees. At Kimro Transport B.V we also make sure the paperwork is filled in correctly, we will discuss this beforehand.