Groupage transport
The three requirements our customers value most regarding transportation are speed, quality and costs. Of course we try to achieve the highest possible score in each of those aspects. Because we will never make concessions regarding the quality of our services, we have develop smart solutions in order to maximize our efficiency. Groupage transport is an excellent way of offering cheaper transport without lowering quality and service. How does Kimro Transport B.V. provide groupage transport, and how can we cut costs? You can read all about it on this page!
What is groupage transport?
With groupage transport we combine multiple shipments in the vehicle with the same destination. For instance; there's a shipment in Portugal, Spain and France with a final destination in The Netherlands. We can pick up the shipment in Portugal, we load the additional goods in Spain and in France we load the last part. We will transport all goods to the final destination in The Netherlands. This provides a very efficient way of transport in which multiple shipments are "funneled" to the same destination.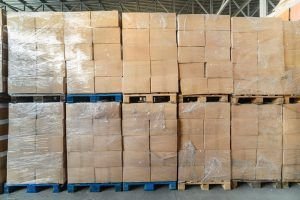 Save costs with groupage transport
Using groupage transport we can drive less, and optimize the use of loading capacity which will save costs for the client. As an added bonus it is also an environmentally conscious method of transportation, the trucks will follow an optimized route saving in distance and providing less traffic on the road.
Difference between groupage transport and system transportation
With groupage transport the goods will be collected from multiple locations and brought to the same final destination, with system transportation there are multiple destinations. An example of system transportation are the package delivery services that handle parcel goods individually. Interested in systeem transport? Kimro Transport B.V. can also take care of that! There are various ways of transportation, each with their own unique properties. We would love to talk to you about the options and offer you the best solution, for every customer.