Transport to Portugal
Kimro Transport B.V. is the premier logistics partner for international transport across Europe, although we have become specialists in a couple of countries. If you are looking for professional transport to Portugal you have found the right provider. We offer numerous services among which groupage transport to Portugal, shipment of valuable goods to Portugal, storage and transshipment to Portugal, and we can take care of high speed transport to Portugal for products like vegetables and fruit, fresh meat products and medicine.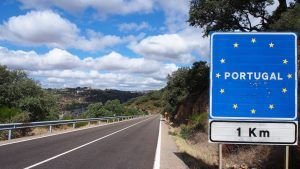 Specialized transport to Portugal
Regardless if Portugal is the starting point or the final destination, Kimro Transport B.V knows this area as if it's our own backyard. Transport in the south of Europe is our speciality. We offer an extensive network and a wide experience which allows us to offers many services. You can find more information on the general pagers about the various transport services:
Groupage transport to Portugal: It's often possible to transport several shipments from various clients with one truck. This increases the efficiency resulting in lower costs.
Refrigerated transport to Portugal: With perishables it is of the utmost importance to regulate the temperature. Not only are we able to choose a specific temperature, we can also transport goods with two different temperatures.
Valuable goods to Portugal: If there are valuables that need to be shipped with an increased risk of theft, you need to transport the products safely and quickly to the right destination. Kimro Transport B.V. offers several methods to realize the transport of valuable goods.
Storage and transshipment to Portugal: In the entire logistical process there are many links in the chain, in order to make sure everything runs smoothly we can also provide storage and transshipment services, in addition to crossdocking services. This way we can stay in control of the entire journey.
High speed transport to Portugal: We ride throughout Europe, that means Portugal can be far away. But we not only offer a 48 hour service, we even have a 24 hour service across Europe based on double drivers transport.